Adjunct Professor
Research Description
My group is currently working in three areas of nutrition and toxicology
Eukaryotic copper and iron metabolism including
Hephaestin and Zyklopen, related mammalian ferroxidases, which are involved in cellular iron export
Genetic modifiers of iron homeostasis in mice and humans
Genomic approaches to identify conserved toxicity pathways in eukaryotes using S. cerevisiae with a focus on
Metals and metalloids
Benzene and metabolites
Ecotoxicogenomics using the water flea, Daphnia magna and the Fathead minnow, Pimephales promelas as model organisms to develop new sensitive tools for
Toxicant identification in freshwater ecosystems
Screening for chemical toxicity
Determining mode of action of environmental contaminants
Copper and iron metabolism

Copper and iron are vital nutrients with evolutionarily conserved and interwoven cellular and systemic metabolism, required for the growth and development of all organisms. An overall research goal of my laboratory is to further understand copper and iron metabolism in mammals.
Hephaestin

Hephaestin (Hp) is a membrane-bound copper containing ferrroxidase [converts Fe2+ to Fe 3+] involved in intestinal iron export. The heph gene is mutant in the sex linked anemia (sla) mouse. Our group has been involved in characterizing the function, activity and regulation of this protein and its important role in iron homeostasis in mammals.
[Iron Transport through the Enterocyte]  
Zyklopen

Recently we identified another membrane bound ferroxidase, Zyklopen, which is expressed in distinct tissues from the characterized ferroxidases, Ceruloplasmin and Hephaestin. We are currently working to determine its role in mammalian iron metabolism.
Genetic modifiers of iron homeostasis

We are currently carrying out studies in both mice and people to identify genetic factors which influence iron status in mammals. In mice, we are performing an "in silico" QTL analysis of inbred strains of mice. In humans, we are collaborating on a large multi-center study to identify genetic determinants of iron deficiency.
Eukaryotic toxicity pathways

We are utilizing systematic functional analysis through the use of "barcoding" analysis in S.cerevisiae to identify genes involved in sensitivity and resistance to toxicants. We are currently focusing on metals, metalloids, and benzene and its metabolites. Our long term goal is identify conserved toxicity pathways which may influence susceptibility to toxicant exposure in eukaryotes including people.
Ecotoxicogenomics

We are developing a novel approach for identifying and understanding the toxicity of xenobiotics in aquatic ecosystems by monitoring changes in global gene expression patterns in aquatic indicator species representative of different trophic levels including Daphnia magna (a crustacean), and Pimephales promelas (fathead minnow). Our short-term goal is to assess the sensitivity and specificity of an ecotoxicogenomics approach to ecological toxicity assessment as compared to standard protocols while our long term goal is to assess its utility in real world environmental settings.
For more information, please visit the Vulpe Lab page.
Publications
Eukaryotic copper and Iron Metabolism

Lee SM, Attieh ZK, Son HS, Chen H, Bacouri-Haidar M, Vulpe CD. Iron repletion relocalizes hephaestin to a proximal basolateral compartment in polarized MDCK and Caco2 cells. Biochem Biophys Res Commun. 2012;421(3):449-55. Epub 2012/04/17. doi: 10.1016/j.bbrc.2012.04.008. PubMed PMID: 22503983; PubMed Central PMCID: PMC3367427.

McLachlan S, Lee SM, Steele TM, Hawthorne PL, Zapala MA, Eskin E, et al. In silico QTL mapping of basal liver iron levels in inbred mouse strains. Physiol Genomics. 2011;43(3):136-47. Epub 2010/11/11. doi: 10.1152/physiolgenomics.00025.2010. PubMed PMID: 21062905; PubMed Central PMCID: PMC3055709.

McLaren CE, Garner CP, Constantine CC, McLachlan S, Vulpe CD, Snively BM, et al. Genome-wide association study identifies genetic loci associated with iron deficiency. PLoS ONE. 2011;6(3):e17390. Epub 2011/04/13. doi: 10.1371/journal.pone.0017390. PubMed PMID: 21483845; PubMed Central PMCID: PMC3069025.

Schulz K, Vulpe CD, Harris LZ, David S. Iron efflux from oligodendrocytes is differentially regulated in gray and white matter. The Journal of neuroscience : the official journal of the Society for Neuroscience. 2011;31(37):13301-11. Epub 2011/09/16. doi: 10.1523/JNEUROSCI.2838-11.2011. PubMed PMID: 21917813.

Chen H, Attieh ZK, Syed BA, Kuo YM, Stevens V, Fuqua BK, et al. Identification of zyklopen, a new member of the vertebrate multicopper ferroxidase family, and characterization in rodents and human cells. J Nutr. 2010;140(10):1728-35. Epub 2010/08/06. doi: 10.3945/jn.109.117531. PubMed PMID: 20685892; PubMed Central PMCID: PMC2937573.

Ecotoxicogenomics

Vidal-Dorsch DE, Bay SM, Mays MA, Greenstein DJ, Young D, Wolf JC, et al. Using gene expression to assess the status of fish from anthropogenically influenced estuarine wetlands. Environ Sci Technol. 2012;46(1):69-77. Epub 2011/07/29. doi: 10.1021/es2011308. PubMed PMID: 21793489.

Wang Z, Yan C, Vulpe CD, Yan Y, Chi Q. Incorporation of in situ exposure and biomarkers response in clams Ruditapes philippinarum for assessment of metal pollution in coastal areas from the Maluan Bay of China. Mar Pollut Bull. 2012;64(1):90-8. Epub 2011/11/11. doi: 10.1016/j.marpolbul.2011.10.017. PubMed PMID: 22070979.

Connon RE, Beggel S, D'Abronzo LS, Geist JP, Pfeiff J, Loguinov AV, et al. Linking molecular biomarkers with higher level condition indicators to identify effects of copper exposures on the endangered delta smelt (Hypomesus transpacificus). Environ Toxicol Chem. 2011;30(2):290-300. Epub 2010/11/13. doi: 10.1002/etc.400. PubMed PMID: 21072851.

Poynton, H.C., H. Wintz, and C.D. Vulpe, Progress in ecotoxicogenomics for environmental monitoring, mode of action, and toxicant identification, in Advances in Experimental Biology, H. Christer and K. Peter, Editors. 2008, Elsevier. p. 21-73, 322-323.

Gust KA, Wilbanks MS, Guan X, Pirooznia M, Habib T, Yoo L, et al. Investigations of transcript expression in fathead minnow (Pimephales promelas) brain tissue reveal toxicological impacts of RDX exposure. Aquat Toxicol. 2011;101(1):135-45. Epub 2010/10/23. doi: 10.1016/j.aquatox.2010.09.011. PubMed PMID: 20965580.

Perkins EJ, Chipman K, Edwards S, Habib T, Falciani F, Taylor R, et al. Reverse engineering adverse outcome pathways. Environ Toxicol Chem. 2011;30(1):22-38. Epub 2010/10/22. doi: 10.1002/etc.374. PubMed PMID: 20963852.

Poynton HC, Lazorchak JM, Impellitteri CA, Smith ME, Rogers K, Patra M, et al. Differential gene expression in Daphnia magna suggests distinct modes of action and bioavailability for ZnO nanoparticles and Zn ions. Environ Sci Technol. 2011;45(2):762-8. Epub 2010/12/15. doi: 10.1021/es102501z. PubMed PMID: 21142172.

Poynton HC, Taylor NS, Hicks J, Colson K, Chan S, Clark C, et al. Metabolomics of microliter hemolymph samples enables an improved understanding of the combined metabolic and transcriptional responses of Daphnia magna to cadmium. Environ Sci Technol. 2011;45(8):3710-7. Epub 2011/03/23. doi: 10.1021/es1037222. PubMed PMID: 21417318.

Vidal-Dorsch DE, Bay SM, Mays MA, Greenstein DJ, Young D, Wolf JC, et al. Using Gene Expression to Assess the Status of Fish from Anthropogenically Influenced Estuarine Wetlands. Environ Sci Technol. 2011;46(1):69-77. doi: 10.1021/es2011308.

Toxicity Pathways

North M, Steffen J, Loguinov AV, Zimmerman GR, Vulpe CD, Eide DJ. Genome-Wide Functional Profiling Identifies Genes and Processes Important for Zinc-Limited Growth of Saccharomyces cerevisiae. PLoS Genet. 2012;8(6):e1002699. doi: 10.1371/journal.pgen.1002699.

North M, Tandon VJ, Thomas R, Loguinov A, Gerlovina I, Hubbard AE, et al. Genome-wide functional profiling reveals genes required for tolerance to benzene metabolites in yeast. PLoS ONE. 2011;6(8):e24205. Epub 2011/09/14. doi: 10.1371/journal.pone.0024205. PubMed PMID: 21912624; PubMed Central PMCID: PMC3166172.

Ren X, Aleshin M, Jo WJ, Dills R, Kalman DA, Vulpe CD, et al. Involvement of N-6 adenine-specific DNA methyltransferase 1 (N6AMT1) in arsenic biomethylation and its role in arsenic-induced toxicity. Environ Health Perspect. 2011;119(6):771-7. Epub 2011/01/05. doi: 10.1289/ehp.1002733. PubMed PMID: 21193388; PubMed Central PMCID: PMC3114810.

North M, Vulpe CD. Functional toxicogenomics: mechanism-centered toxicology. Int J Mol Sci. 2010;11(12):4796-813. Epub 2010/01/01. doi: 10.3390/ijms11124796. PubMed PMID: 21614174; PubMed Central PMCID: PMC3100848.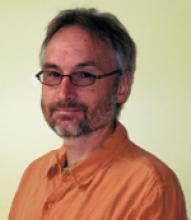 Office Phone Number
+1 510 642-1834