Continuing Lecturer, Researcher, Pediatric Dietitian
About Mary Lesser
Nutrition is and has been my major field of study for the past twenty years! The field has allowed me to pursue my passion for research, education, as well as practicing in the clinical setting. In addition to my position here at Berkeley, I am a Researcher and Pediatric Dietitian at UCSF Benioff Children's Hospital, Oakland.
Research Description
My research interests include Developmental Origins of Health and Disease, specifically investigating the nutrition environment during early development (pregnancy, lactation, early childhood) to observe (if any) persistent developmental effects (of the fetus, neonate, child) that may increase or decrease chronic disease risk later in life. I am particularly interested in investigating maternal-fetal nutrient interactions on a genetic/genomic level.
Education
Postdoc, Children's Hospital Oakland Research Institute, 2016 PhD, Nutritional Biology, Developmental Nutrition Concentration, University of California at Davis, 2012 MS, Nutrition, Tufts University, Friedman School of Nutrition Science & Policy, 2007 Dietetic Internship, Frances Stern Nutrition Center at Tufts Medical Center, 2007 BS, Clinical Nutrition, Human Development Minor, University of California at Davis, 2005
Publications
Mary N. R. Lesser and Lenard I. Lesser. Nutrition Support Therapy: Enteral and Parenteral Nutrition. Am Fam Physician. 2021 Dec ;104(6):580-588.

Zachary Rickrode-Fernandez, Janice Kao, Mary N. R. Lesser, Kim Guess. Implementation of a Healthy Food and Beverage Policy at a Public University. J Nutr Educ Behav. 2021;53:891−899.

Mary N. R. Lesser, Kasuen Mauldin, Lisa Sawrey-Kubicek, Virginia Gildengorin and Janet C. King. The Type of Dietary Fat in an Isocaloric Breakfast Meal Does Not Modify Postprandial Metabolism in Overweight/Obese Pregnant Women. Nutrients. 2019, 11, 490.

Pao Ying Hsiao, Tracy S. Moreira-Lucas, Mary J. Christoph, Mary N.R. Lesser. Thriving, Not Just Surviving: Skills Essential to Leveraging Your Scientific Career. Adv. Nutr. 2018 March, 9(2):165-170.

A. Reisenberg, L. Sawrey-Kubicek, M.N.R. Lesser, J.C. King and K. Mauldin. Pilot study examining pregnancy-specific equations to estimate percent body fat in an overweight/obese pregnant Hispanic population. Californian Journal of Health Promotion 2016, 14(3);22-20.

M.N.R. Lesser, J. Park, M.M.D. Gedestad, C.L. Keen, J.Y. Uriu-Adams, and L. Lanoue. Examining the potential benefits of (-)-epicatechin, (+)-catechin, and rutin on maternal and offspring cardiovascular outcomes in LDLr-/- mice exposed to an atherogenic environment during early development. Functional Foods in Health and Disease 2016; 6(4):173-194.

Eric D. Ciappio and Mary N. R. Lesser. Establishing Yourself As An Expert In Nutrition Science: Advice For Young Professionals. Adv. Nutr. 2016 Jan 15;7(1):272-4.

Lesser, M.N.R., C.L. Keen, and L. Lanoue, Reproductive and developmental outcomes, and influence on maternal and offspring tissue mineral concentrations, of (−)-epicatechin, (+)-catechin, and rutin ingestion prior to, and during pregnancy and lactation in C57BL/6J mice, Toxicology Reports. 2015, Elsevier Ireland Ltd. 2:443-449.
Honors and Awards
2021 -- American Academy of Nutrition and Dietetics, Outstanding Educator Award
2016 -- American Society of Nutrition, Emerging Leader in Nutrition Science, Research Competition
2016 -- American Academy of Nutrition and Dietetics, Recognized Outstanding Young Dietitian of the Year
Recent Teaching
NUSCTX161A: Medical Nutrition Therapy I
NUSCTX161B: Medical Nutrition Therapy II
NUSCTX166: Nutrition in the Community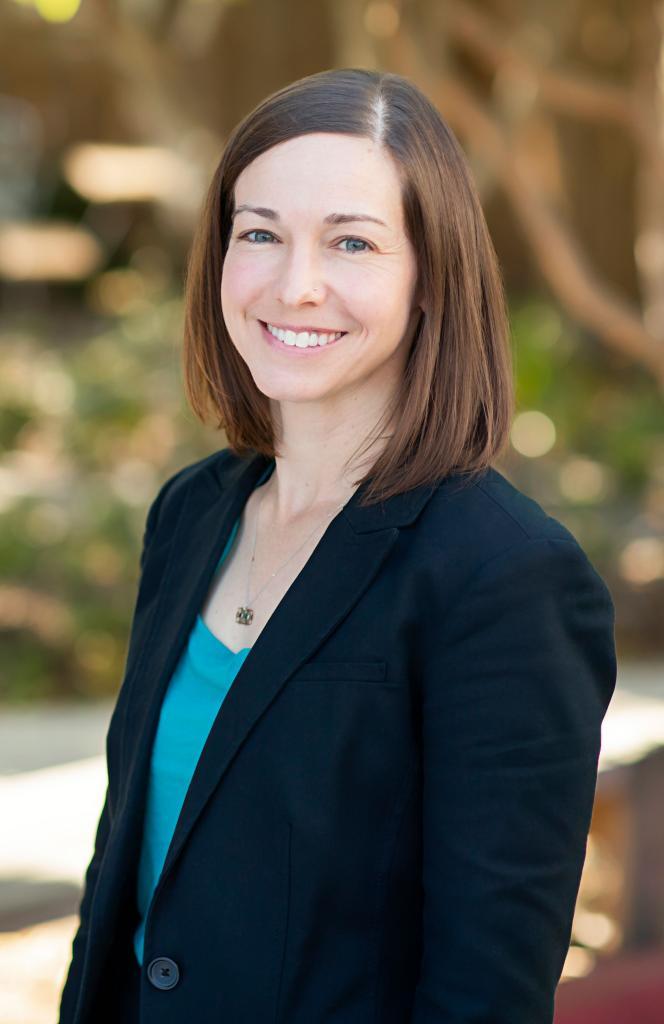 Office Phone Number
510-642-1038
Office hours
Please contact me directly to schedule an appointment