Professor & Chairman
Research Description
The main focus of the Stahl laboratory is to elucidate the molecular mechanisms underlying obesity-related disorders, such as diabetes, hepatobiliary diseases, as well as certain cancer, and to explore novel routes for the treatment of these debilitating chronic diseases. Before diving into a more detailed description of our work, it should be helpful to briefly explore the key concepts of metabolism, homeostasis, and obesity in order to put our research into context and to highlight its importance for normal human physiology and public health.
Metabolism

Physicist and Nobel laureate Erwin Schrödinger postulated in his famous book What is life? that a central feature of all living things is to resist the second law of thermodynamics, which roughly states that the order of a system tends to decrease over time. Life does not violate this law per se but manages to decreases or maintain its ordered structure by feeding on the free energy of other systems. This feeding process is called metabolism and encompasses the processes by which we convert and store food to sustain life and allow for growth and reproduction. Given the central role of metabolism in the very nature of life, it is perhaps not too surprising that basic metabolic reactions are very similar even among vastly different organisms such as bacteria and humans. However, a human gut bacterium can reproduce itself within 30 minutes, a feat that would take its human host about 300,000 times longer. Thus, while the need to generate the basic building blocks of life, including amino acids, DNA, and lipids, is virtually universal, it is obvious that complex multicelluar long-lived organisms such as humans require more multifaceted levels of metabolic regulation then bacteria.
Homeostasis

One of the most impressive feats of human metabolism is to maintain nutrient homeostasis, which can be illustrated by the fact that even after a carbohydrates-rich meal our blood sugar levels only elevate slightly and only drop modestly even after several hours without eating. This remarkable stability is achieved through a system of nutrient sensors that lead to the release of metabolism altering hormones which in turn change the function of organs such as the liver and fat tissue that can store excess nutrients and release them when needed.
Obesity

Excess nutrients are often converted into fat, as lipids are energy dense and chemically relatively inert, which makes them easy to store. Rather then buffering the daily changes of nutrients between meals, accumulation of body fat is primarily thought to compensate for more long-term changes, i.e. from feast to famine conditions. Given that for a vast majority of human history, form 2.5 million to ~13,000 years ago, men lived as hunter/gatherers in small tribes we can surmise that evolutionary pressure has mainly existed to optimize this fat storage system for dealing with extended periods of starvation rather then prolonged overnutrition. The potentially detrimental consequences of our inability to respond to chronic overnutrition began to show themselves in the beginning of the second half the last century when accessibility of tasty high caloric food together with portion size greatly increased at a time when physical activity was declining resulting in the first widespread obesity epidemic in recorded human history. Currently, the majority of US citizens are considered overweight and more than a third of them obese, which significantly increases their risk of disease and disability from high blood pressure (hypertension), elevated blood levels of cholesterol and triglycerides (dyslipidemia), type 2 diabetes, coronary heart disease, and stroke. Obesity at present is considered the second most frequent cause of avoidable death and obesity associated chronic illnesses result yearly in over 100 billion dollars in combined societal and health care costs.
Our work at NST

The association of obesity with an ever-growing number of diseases ranging from diabetes, cardiovascular disease, hypertension, stroke, and liver diseases to gallstones and certain cancers has been firmly established. However, our understanding of the causal relationship of the metabolic changes brought about by chronic overnutrition on one hand and the development of these life-threatening disorders on the other hand has remained largely elusive. This big question forms the basis of our research. We hope that by better understanding the molecular changes brought about by obesity we will not only gain new insights into the basic machinery and homeostatic regulation of metabolism but also find novel approaches for the treatment of obesity-associated health conditions. To study these complex questions we are employing a combination of experimental approaches ranging form biochemical studies, to experiments with isolated cells, to the generation and characterization of transgenic animals. Many of these experimental approaches have greatly benefited from the interactive environment and wide-ranging expertise at in the NST department. Currently we are focusing on the following specific areas:
Diabetes

After a meal the levels of sugars and fats in our blood are increased. In response to this the pancreas secretes insulin, which increases the uptake of the sugars and fats into muscle and fat tissue and decreases the release of glucose form the liver. In people with type-2 diabetes muscle, fat tissue, and liver do no longer respond properly to the insulin, possibly because too much fat has entered these organs. As a consequence sugar and fat levels in the blood stay high and can cause long-term damage. Since fats first have to enter cells in form of fatty acids, it is important to understanding the mechanism of fatty acid uptake into different organs such as muscle. We have found in liver, muscle, and other tissue molecules termed fatty acid transport proteins that can increase the uptake of fatty acids into these cells. We now want to study how these transporters work and if blocking them can prevent excessive fat build up and type 2 diabetes. One approach has been to genetically engineer mice so that they lack the fatty acid transporter in muscle and fat tissues. Interestingly, while normal mice fed a high-fat diet rapidly gained weight and ultimately became diabetic after 12 weeks, mice lacking the fatty acid transporter stayed lean and were completely protected form diabetes although they ate the same amount of food.
Lipotoxicity

While most people with type-2 diabetes are obese, not all obese persons develop diabetes. One key difference between these two populations is that in non-diabetic obese specialized cells in the pancreas can compensate for the insulin resistance of the body by multiplying and producing more insulin. In contrast, in the diabetic population these insulin producing cells are dying and fail to secrete adequate amounts of insulin leading to permanently increased blood sugar levels and the damage that comes with it. Why do these important cells die in some people? One reason seems to be that prolonged exposure to high fatty acid levels tricks the cells into killing themselves, a process called lipotoxicity. Currently, we are exploring if these important cells can be rescued by blocking the uptake of fatty acids.
Liver disease

The liver is our key metabolic organ and, as mentioned above, plays also an important role in the homeostasis of blood sugars. Most obese people will ultimately develop a liver condition termed non-alcoholic fatty liver disease, which results in a decreased response to insulin and an increased chance of developing potentially fatal liver failure. As with muscle, accumulation of fat in this tissue seems to be an important part of the pathological process and we have identified several proteins responsible for the uptake of fats by the liver. Our hypothesis is that blocking these proteins may reverse fatty liver disease and improve insulin sensitivity. We are testing this idea by utilizing novel genetically engineered viral vectors that can specifically suppress the production of fatty acid transporters in the liver of animals with fatty liver disease. Preliminary results have been encouraging and demonstrated that with this gene therapy approach already established fatty liver disease can indeed be reversed resulting in improved liver health and insulin sensitivity.
Intestinal fat absorption

Over a third of our calories are ingested in the form of fats and oils and, especially saturated animal fats, have been linked to insulin resistance. Inhibiting the uptake of these substances by the intestine could thus be an attractive strategy for weight-loss. We were the first laboratory to identify the intestinal fatty acid transport protein responsible for the absorption of the majority of dietary fat. We have collaborated with various commercial and non-commercial groups to develop drug-like inhibitors of this molecule and are testing and improving them presently.
In summary

Our research aims at furthering our understanding of the mechanisms by which organisms facilitate the uptake of key metabolites. These basic metabolic processes of evolutionarily ancient origin are likely to play a key role in the development of obesity related disorders and may provide novel avenues for the treatment of debilitating sicknesses such as diabetes, liver disease, stroke, and coronary heart complications.
For more information, please visit the Stahl Lab page.
Publications
Most Recent Publications

Ryu, K. Y., Fujiki, N., Kazantzis, M., Garza, J. C., Bouley, D. M., Stahl, A., Lu, X. Y., Nishino, S. and Kopito, R. R. (2009) Loss of polyubiquitin gene Ubb leads to metabolic and sleep abnormalities in mice. Neuropathol Appl Neurobiol, 36, 285-299, 2010. Click here to view publication.

Zhou, W., Madrid, P., Fluitt, A., Stahl, A., and Xie, X.S. Development and Validation of a High-Throughput Screening Assay for Human Long-Chain Fatty Acid Transport Proteins 4 and 5. J Biomol Screen. 2010 Jun;15(5):488-97. Click here to view publication

Falcon, A., Doege, H., Fluitt, A., Tsang, B., Watson, N., Kay, M.A., and Stahl, A. FATP2 is a hepatic fatty acid transporter and peroxisomal very long-chain acyl-CoA synthetase. Am J Physiol Endocrinol Metab. 2010 Jun 8. [Epub ahead of print]

Liao, J., Sportsman, R., Harris, J., and Stahl, A. Real-time quantification of fatty acid uptake using a novel fluorescence assay. J Lipid Res., 46(3), 597-602, 2005.

Schmuth M., Ortegon A.M., Elias P.M., Feingold K.R., and Stahl A. Differential Expression of Fatty Acid Transport Proteins in Epidermis and Skin Appendages. Journal of Investigative Dermatology, 125(6), 1174-81, 2005.

Hubbard B., Doege H., Punreddy S., Wu H., Huang X., Kaushik V.K., Mozell R.L., Byrnes J.J., Stricker-Krongrad A., Chou C.J., Tartaglia L.A., Lodish H.F., Stahl A., and Gimeno R.E. Mice deleted for fatty acid transport protein 5 have defective bile acid conjugation and are protected from obesity. Gastroenterology 130:1259-69, 2006.

Doege H., Baillie R.A., Ortegon A.M., Tsang B., Wu Q., Punreddy S., Hirsch D., Watson N., Gimeno R.E., and Stahl A. Targeted deletion of FATP5 reveals multiple functions in liver metabolism: alterations in hepatic lipid homeostasis. Gastroenterology 130:1245-58, 2006. [View publication]

Wu Q., Ortegon A.M., Tsang B., Doege H., Feingold K.R., and Stahl A. FATP1 is an insulin-sensitive fatty acid transporter involved in diet-induced obesity. MCB, 26:3455-67, 2006. [View publication]

Doege H., and Stahl A. Protein-Mediated Fatty Acid Uptake: Novel Insights from In Vivo Models. Physiology, 21:259-68, 2006. [View publication]

Wu Q., Kazantzis M., Doege H., Ortegon A.M., Tsang B., Falcon A., and Stahl A. Fatty Acid Transport Protein 1 is Required for Non-Shivering Thermogenesis in Brown Adipose Tissue. Diabetes, 55(12):3229-37, 2006. [View publication]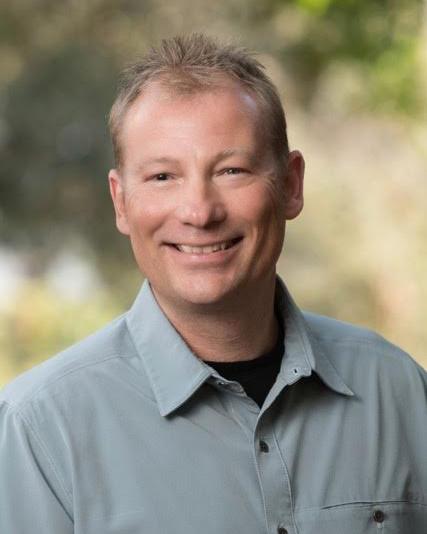 Office Phone Number
+1 510 642-6900