Mahalakshmi Shubha Shankaran
Project Scientist VI
Research Description
I am passionate about research on muscle disorders and neurodegenerative diseases, developing translational biomarkers using stable isotopes and mass spectrometry, focusing on tissue and non-invasive fluid biomarkers in clinical and preclinical studies.
Publications
Cawthon PM, Orwoll ES, Peters KE, Ensrud KE, Cauley JA, Kado DM, Stefanick ML, Shikany JM, Strotmeyer ES, Glynn NW, Caserotti P, Shankaran M, Hellerstein M, Cummings SR, Evans WJ. Strong Relation between Muscle Mass Determined by D3-creatine Dilution, Physical Performance and Incidence of Falls and Mobility Limitations in a Prospective Cohort of Older Men. J Gerontol A Biol Sci Med Sci. 2018 Jun 12;. doi: 10.1093/gerona/gly129. [Epub ahead of print] PubMed PMID: 29897420.
Shankaran M, Czerwieniec G, Fessler C, Wong PA, Killion S, Turner SM, Hellerstein MK, Evans WJ. Dilution of oral D3 -Creatine to measure creatine pool size and estimate skeletal muscle mass: development of a correction algorithm. J Cachexia Sarcopenia Muscle. 2018 Jun;9(3):540-546. doi: 10.1002/jcsm.12278. Epub 2018 Apr 16. PubMed PMID: 29663711; PubMed Central PMCID: PMC5989770.
Murphy CH, Shankaran M, Churchward-Venne TA, Mitchell CJ, Kolar NM, Burke LM, Hawley JA, Kassis A, Karagounis LG, Li K, King C, Hellerstein M, Phillips SM. Effect of resistance training and protein intake pattern on myofibrillar protein synthesis and proteome kinetics in older men in energy restriction. J Physiol. 2018 Jun;596(11):2091-2120. doi: 10.1113/JP275246. Epub 2018 Apr 17. PubMed PMID: 29532476; PubMed Central PMCID: PMC5983154.
Shankaran M, Di Paolo E, Leoni V, Caccia C, Ferrari Bardile C, Mohammed H, Di Donato S, Kwak S, Marchionini D, Turner S, Cattaneo E, Valenza M. Early and brain region-specific decrease of de novo cholesterol biosynthesis in Huntington's disease: A cross-validation study in Q175 knock-in mice. Neurobiol Dis. 2017 Feb;98:66-76. doi: 10.1016/j.nbd.2016.11.013. Epub 2016 Nov 30. PubMed PMID: 27913290.
Shankaran M, Shearer TW, Stimpson SA, Turner SM, King C, Wong PY, Shen Y, Turnbull PS, Kramer F, Clifton L, Russell A, Hellerstein MK, Evans WJ. Proteome-wide muscle protein fractional synthesis rates predict muscle mass gain in response to a selective androgen receptor modulator in rats. Am J Physiol Endocrinol Metab. 2016 Mar 15;310(6):E405-17. doi: 10.1152/ajpendo.00257.2015. Epub 2015 Dec 29. PubMed PMID: 26714847.
Shankaran M, King CL, Angel TE, Holmes WE, Li KW, Colangelo M, Price JC, Turner SM, Bell C, Hamilton KL, Miller BF, Hellerstein MK. Circulating protein synthesis rates reveal skeletal muscle proteome dynamics. J Clin Invest. 2016 Jan;126(1):288-302. doi: 10.1172/JCI79639. Epub 2015 Dec 14. PubMed PMID: 26657858; PubMed Central PMCID: PMC4701543.
Scalzo RL, Peltonen GL, Binns SE, Shankaran M, Giordano GR, Hartley DA, Klochak AL, Lonac MC, Paris HL, Szallar SE, Wood LM, Peelor FF 3rd, Holmes WE, Hellerstein MK, Bell C, Hamilton KL, Miller BF. Greater muscle protein synthesis and mitochondrial biogenesis in males compared with females during sprint interval training. FASEB J. 2014 Jun;28(6):2705-14. doi: 10.1096/fj.13-246595. Epub 2014 Mar 5. PubMed PMID: 24599968.
Price JC, Khambatta CF, Li KW, Bruss MD, Shankaran M, Dalidd M, Floreani NA, Roberts LS, Turner SM, Holmes WE, Hellerstein MK. The effect of long term calorie restriction on in vivo hepatic proteostatis: a novel combination of dynamic and quantitative proteomics. Mol Cell Proteomics. 2012 Dec;11(12):1801-14. doi: 10.1074/mcp.M112.021204. Epub 2012 Sep 13. PubMed PMID: 22984287; PubMed Central PMCID: PMC3518108.
Roohk DJ, Varady KA, Turner SM, Emson CL, Gelling RW, Shankaran M, Lindwall G, Shipp LE, Scanlan TS, Wang JC, Hellerstein MK. Differential in vivo effects on target pathways of a novel arylpyrazole glucocorticoid receptor modulator compared with prednisolone. J Pharmacol Exp Ther. 2010 Apr;333(1):281-9. doi: 10.1124/jpet.109.162487. Epub 2010 Jan 11. PubMed PMID: 20065017.
Shankaran M, Marino ME, Busch R, Keim C, King C, Lee J, Killion S, Awada M, Hellerstein MK. Measurement of brain microglial proliferation rates in vivo in response to neuroinflammatory stimuli: application to drug discovery. J Neurosci Res. 2007 Aug 15;85(11):2374-84. doi: 10.1002/jnr.21389. PubMed PMID: 17551981.
Shankaran M, King C, Lee J, Busch R, Wolff M, Hellerstein MK. Discovery of novel hippocampal neurogenic agents by using an in vivo stable isotope labeling technique. J Pharmacol Exp Ther. 2006 Dec;319(3):1172-81. doi: 10.1124/jpet.106.110510. Epub 2006 Sep 14. PubMed PMID: 16973885.
Chen Z, Tetzlaff J, Sripathirathan K, Carrasco GA, Shankaran M, Van De Kar LD, Muma NA, Battaglia G. Paroxetine is effective in desensitizing 5-HT1A receptor function in adult offspring exposed prenatally to cocaine. Psychopharmacology (Berl). 2005 Jul;180(2):316-26. doi: 10.1007/s00213-005-2249-8. Epub 2005 Apr 28. PubMed PMID: 15864558.
Damjanoska KJ, Muma NA, Zhang Y, D'Souza DN, Garcia F, Carrasco GA, Kindel GH, Haskins KA, Shankaran M, Petersen BR, Van De Kar LD. Neuroendocrine evidence that (S)-2-(chloro-5-fluoro-indol- l-yl)-1-methylethylamine fumarate (Ro 60-0175) is not a selective 5-hydroxytryptamine(2C) receptor agonist. J Pharmacol Exp Ther. 2003 Mar;304(3):1209-16. doi: 10.1124/jpet.102.043489. PubMed PMID: 12604698.
Darvesh AS, Shankaran M, Gudelsky GA. 3,4-Methylenedioxymethamphetamine produces glycogenolysis and increases the extracellular concentration of glucose in the rat brain. J Pharmacol Exp Ther. 2002 Apr;301(1):138-44. PubMed PMID: 11907167.
Shankaran M, Yamamoto BK, Gudelsky GA. Ascorbic acid prevents 3,4-methylenedioxymethamphetamine (MDMA)-induced hydroxyl radical formation and the behavioral and neurochemical consequences of the depletion of brain 5-HT. Synapse. 2001 Apr;40(1):55-64. doi: 10.1002/1098-2396(200104)40:1<55::AID-SYN1026>3.0.CO;2-O. PubMed PMID: 11170222.
Shankaran M, Yamamoto BK, Gudelsky GA. Involvement of the serotonin transporter in the formation of hydroxyl radicals induced by 3,4-methylenedioxymethamphetamine. Eur J Pharmacol. 1999 Dec 3;385(2-3):103-10. PubMed PMID: 10607865.
Shankaran M, Gudelsky GA. A neurotoxic regimen of MDMA suppresses behavioral, thermal and neurochemical responses to subsequent MDMA administration. Psychopharmacology (Berl). 1999 Nov;147(1):66-72. PubMed PMID: 10591870.
Shankaran M, Yamamoto BK, Gudelsky GA. Mazindol attenuates the 3,4-methylenedioxymethamphetamine-induced formation of hydroxyl radicals and long-term depletion of serotonin in the striatum. J Neurochem. 1999 Jun;72(6):2516-22. PubMed PMID: 10349862.
Shankaran M, Gudelsky GA. Effect of 3,4-methylenedioxymethamphetamine (MDMA) on hippocampal dopamine and serotonin. Pharmacol Biochem Behav. 1998 Dec;61(4):361-6. PubMed PMID: 9802829.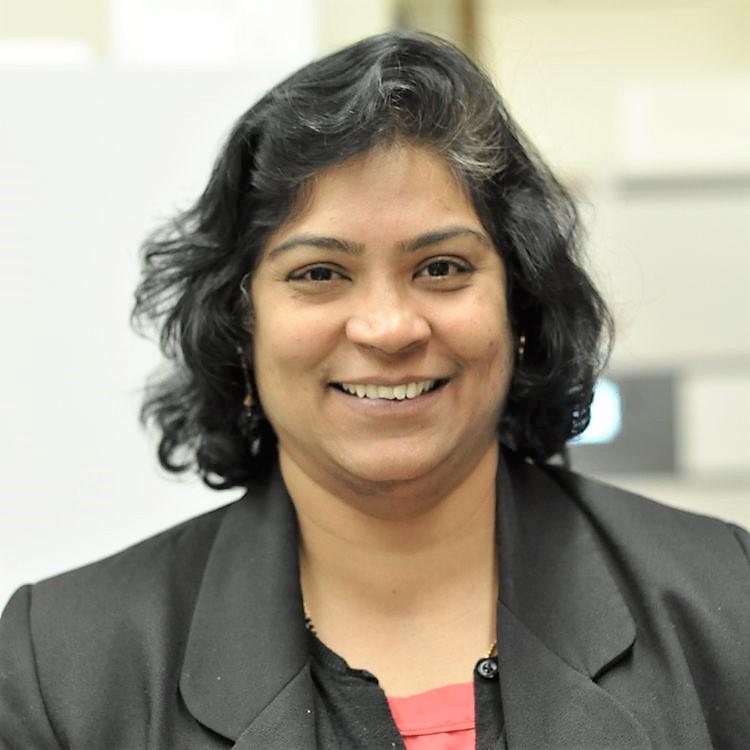 Mahalakshmi Shubha Shankaran
Lab Phone Number:
+1 510 642 0646