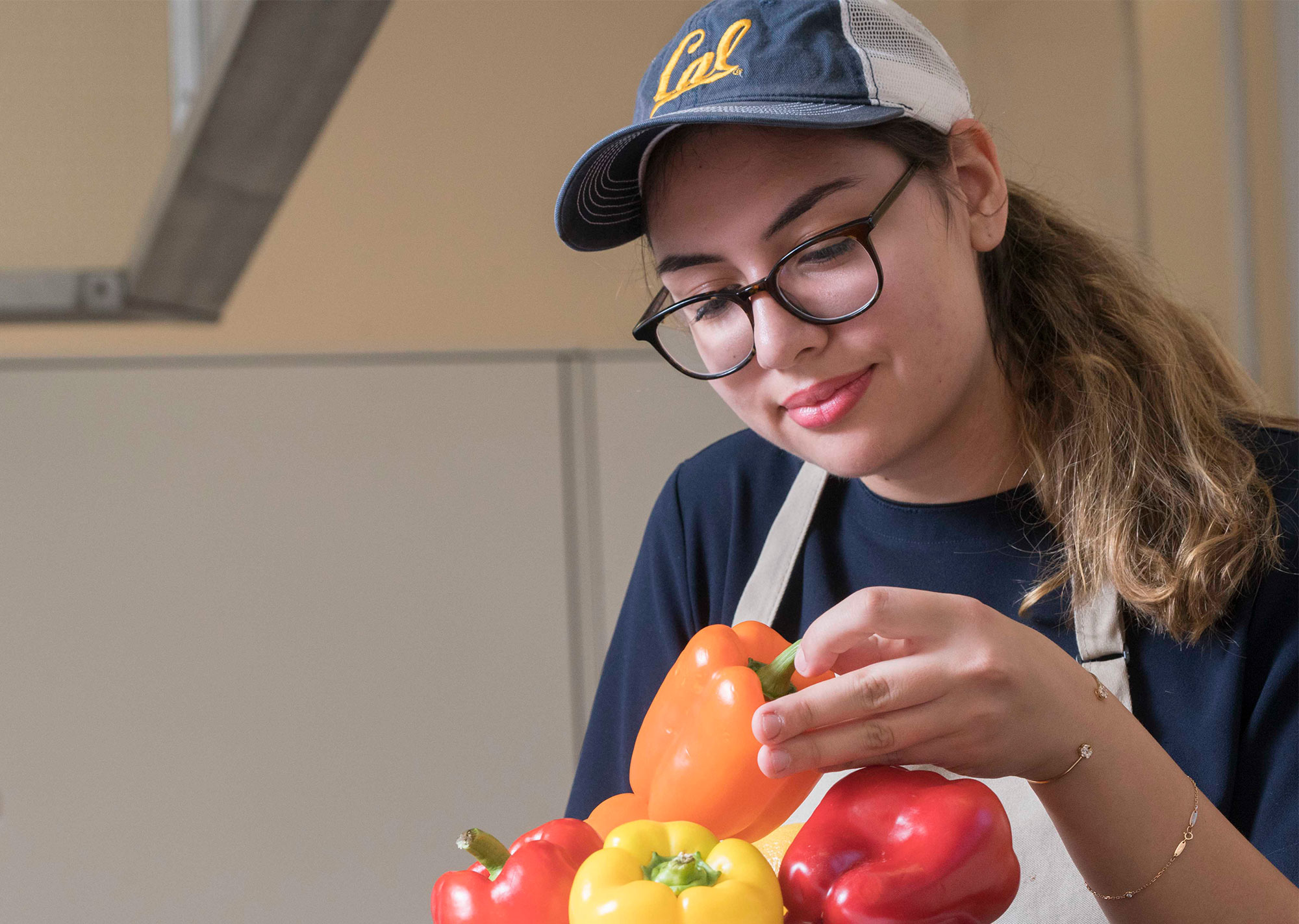 What is a Registered Dietitian Nutritionist?
Registered Dietitian Nutritionists (RDN) or Registered Dietitians (RD) are healthcare professionals who strive to improve the nutritional profile of individuals, communities, and populations through education, counseling, food and nutrient delivery, program development, and policy change. 
What is the difference between RD and RDN?
The credential RDN and RD are synonymous.
Where do Registered Dietitian Nutritionists work?
Registered dietitian nutritionists work in healthcare facilities, schools, community programs, large foodservice operations, corporations, and in many other facilities and roles. Learn more about RDNs at the Academy of Nutrition and Dietetics. 
How much do RDNs earn?
Salaries vary by years in the field, years in position, position held, and location.  According to the 2021 Academy of Nutrition and Dietetics Compensation & Benefits Survey, the salary range for RDNs ranges from $52,000-$114,000 with the median being approximately $72,000 for all RDNs and $82,000 for those working in the Pacific geographical region.
What is a professional master's degree?
The Master of Nutritional Sciences & Dietetics is a professional master's degree, which prepares graduates with the knowledge, skills, and professional behaviors to practice and succeed as a Registered Dietitian Nutritionist. Graduates earn the designation of MNSD.
How is the program generally organized?
The required academic coursework primarily takes place during year one. This is followed by a summer research project  and then approximately 35 weeks of supervised practice during year two. A smaller supervised practice rotation also occurs during year one and two courses are completed during year two.
What does supervised practice look like and what skills do I need to succeed in this aspect of the program?
Approximately 35 weeks of supervised practice will be completed during the program, most of which occurs during year two of the program.  When in a supervised practice rotation, students are expected to be on-site at their assigned facility four days a week.  Students are expected to follow the normal business hours for the facility and preceptor, which could include some  longer 10 hour days, early start times (6:30 or 7:30 am), weekends, and training on holidays. Students are expected to be fully available during this time and demonstrate flexibility with the worksite schedules.
Students will be requied to travel up to 40 miles from the UCB campus for this experience.
During the supervised practice time, students are training under the supervision of a qualified practitioner. Students practice skills and complete additional projects and assignments. The program and practitioners have a high standard for professional behavior. Students succeed when they have the motivation to learn, are able to quickly apply new learning, are able to adapt to the facility and expectations, have strong interpersonal skills, organizational and time management skills, and are resilient and open to refection and feedback.
Will I have rotations on campus?
There are opportunities to be involved with UC Berkeley groups and initiatives such as the Basic Needs Center, Cal Athletics, and the Berkeley Food Institute.
Can I complete the program remotely or part-time?
The degree has been approved as a full-time and in-person program.
What are the graduation requirements for the degree?
Graduation requirements to earn the Master of Nutritional Sciences and Dietetics degree can be found in the program handbook.
Are there elective courses?
Given the large number of core competencies, there are no elective courses built into the curriculum. If students are in good academic standing and complete an elective request form the fall of their first year, they are welcome to complete a 3 week rotation elective (NST 400) during their second year.
How many students are admitted each year?
The program plans to accept approximately 20 students per year.
What type of capstone project will I be doing?
Students will be working in a laboratory that focuses on understanding the function of nutrients and their metabolic interactions in living organisms. Learn more about our faculty's specializations on the faculty roster. 
What is the Bay Area like?
Berkeley is located in the San Francisco Bay Area and combines an attractive campus within a diverse city. There is much to do both on campus and off including many cultural, sport, and outdoor (hiking, skiing, aquatic activities etc.) events and opportunities. Downtown Berkeley has a large variety of restaurants with various ethnic cuisines options available. 
Do I need a Didactic Program in Dietetics Verification Statement prior to applying?
No, graduates from any bachelor's program are welcome to apply as long as they have taken prerequisite courses.
What are you looking for in the statements?
The UCB  Graduate Division page provides guidance for writing the Statement of Purpose and  the Personal Statement. In addition to this guidance, please be sure to share with us why you are interested in our program, specifically, and demonstrate that you have the qualities needed to succeed during supervised practice.
What GPA calculations are required for the application?
Cumulative Undergraduate
Definition- GPA as shown on the transcript of the most recently attended undergraduate institution.
Advanced GPA
Definition- all courses completed after the second year until the degree is conferred. Please use a GPA calculator and upload a pdf of the complete form to your application.
Criteria- minimum GPA of 3.0
GPA for courses in the major field of study
Definition- please calculate a GPA for the following types of  courses: Introduction to Nutrition, Psychology or Sociology or Anthropology, Community Nutrition, Medical Nutrition Therapy, Nutritional Assessment, Foodservice Management, and Economics.
If you intended field of study was not your major for your Undergraduate degree
Definition- please calculate a foundational science-focused GPA by calculating a GPA for the following prerequisite courses: General Chemistry, General Chemistry lab (unless included with lecture), Organic Chemistry, Organic Chemistry lab (unless included with lecture), second course in General or Organic Chemistry, second chemistry lab (unless included with lecture), Biochemistry, Physiology, Physiology lab (unless included with lecture), Biology, Biology lab (unless included with lecture), Microbiology, Statistics, Nutrient Function and Metabolism or equivalent, Metabolic Basis of Human Health and Diseases or equivalent.
The program page of the application asks applicants to complete a table showing these prerequisite courses. On the table, be sure to indicate if your class included a lab and if you have yet to take the class, your academic plan for completing it prior to admission.
Please use a GPA calculator such as this one and upload a pdf of your calculations.
Do I need to submit a writing sample?
A writing sample (class, volunteer, work or research project) is preferred.
Do you admit for fall and spring semester? 
We admit for the fall semester only.
Is there an application fee waiver?
Applying to Berkeley for grad school requires an application fee of $135 if you are a US citizen or US permanent resident, and $155 otherwise. US citizens, US permanent residents, and AB540 students can apply to waive this application fee if (i) they demonstrate financial need or (ii) they have taken part in specific programs that qualify for a fee waiver. For full details, please see https://grad.berkeley.edu/admissions/apply/fee-waiver/.  Financial need is determined by either (i) Estimated Family Contribution (EFC) on your Student Aid Report; or (ii) by the Adjusted Gross Income (AGI) on your tax return. 
Are official transcripts required on the application?
No, unofficial transcripts are uploaded to the application and official transcripts are required prior to starting the program.
When will you have made admission decisions?
Our goal is to have our final decisions made by the end of February.
How can I prepare for the interview?
We suggest you prepare for the interview by reviewing  the ideas found here. You might read this before you apply to the program as it provides additional insight into the program.
For further questions, contact dietetics@berkeley.edu.