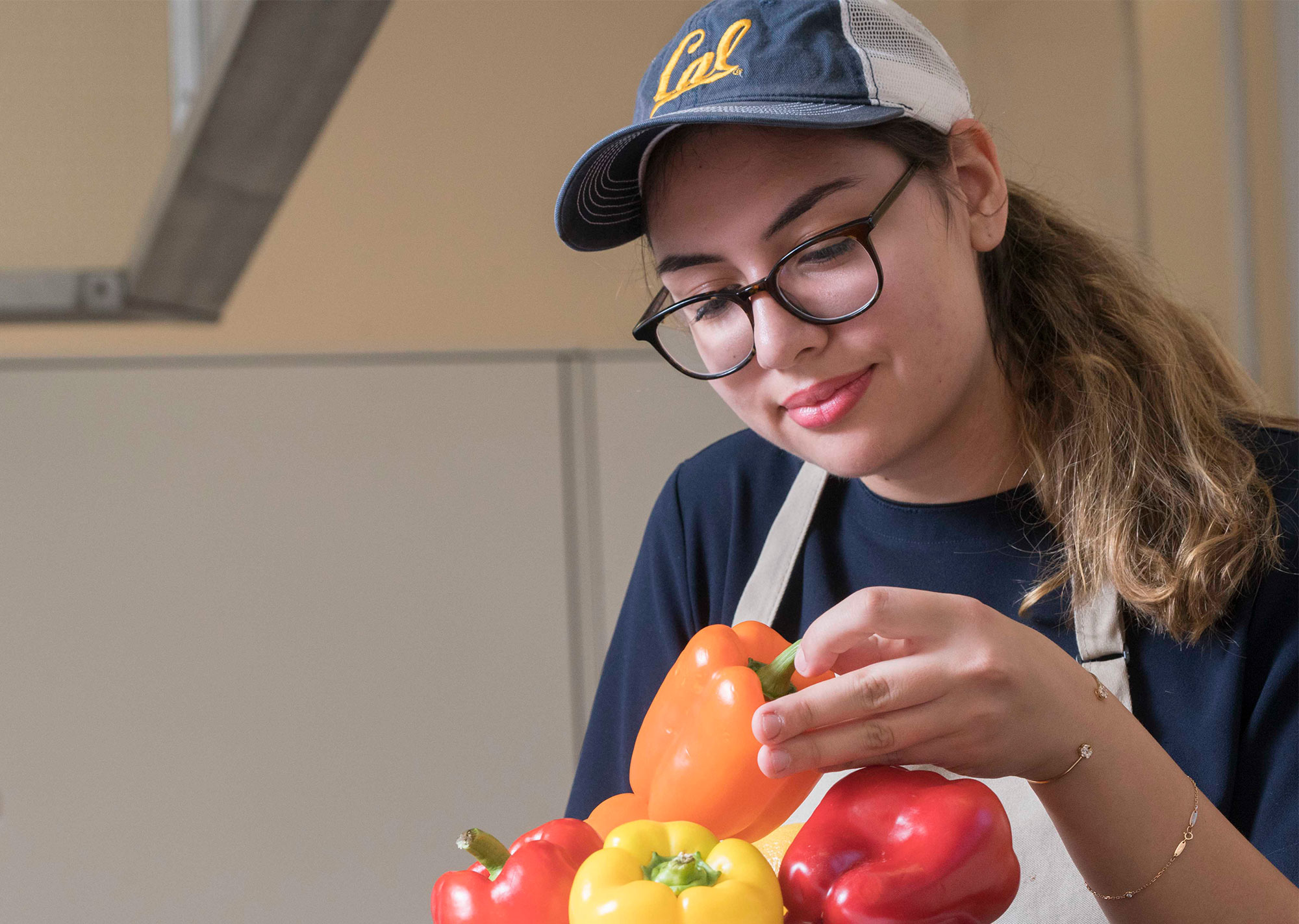 What is a Registered Dietitian Nutritionist?
Registered Dietitian Nutritionists (RDN) or Registered Dietitians (RD) are healthcare professionals who strive to improve the nutritional profile of individuals, communities, and populations through education, counseling, food and nutrient delivery, program development, and policy change. 
 
What is the difference between RD and RDN?
The credential RDN and RD are synonymous.
 
Where do Registered Dietitian Nutritionists work?
Registered dietitian nutritionists work in healthcare facilities, schools, community programs, large foodservice operations, and in many other facilities and roles. Learn more about RDNs at the Academy of Nutrition and Dietetics. 
How much do RDNs earn?
Salaries vary by years in the field, years in position, position held, and location.  According to the 2021 Academy of Nutrition and Dietetics Compensation & Benefits Survey, the salary range for RDNs ranges from $52,000-$114,000 with the median being approximately $72,000 for all RDNs and $82,000 for those working in the Pacific geographical region.
 
Can I complete the program as a part-time student or remotely?
The degree has been approved as a full-time and in-person program.
 
What are the graduation requirements for the degree?
Graduation requirements to earn the Master of Nutritional Sciences and Dietetics degree can be found in the program handbook.
 
Do I need a Didactic Program in Dietetics Verification Statement prior to applying?
No, graduates from any bachelor's program are welcome to apply as long as they have taken prerequisite courses.
 
Are there elective courses?
Given the large number of core competencies, there are no elective courses built into the curriculum. If students are in good academic standing and complete an elective request form the fall of their first year, they are welcome to complete a 3 week rotation elective (NST 400) during their second year.
 
What does small class size mean?
The program plans to accept approximately 20 students per year.
 
Will I have rotations on campus?
There are opportunities to be involved with UC Berkeley groups and initiatives such as the Basic Needs Center, Cal Athletics, and the Berkeley Food Institute.
 
What type of capstone project will I be doing?
Students will be working in a laboratory that focuses on understanding the function of nutrients and their metabolic interactions in living organisms.
 
What GPA calculations are required for the application?
Cumulative Undergraduate
Definition- GPA as shown on the transcript of the most recently attended undergraduate institution.
Advanced GPA
Definition- all courses completed after the second year.
Criteria- minimum GPA of 3.0
GPA for courses in the major field of study
Definition- please calculate a GPA for the following types of  courses: Introduction to Nutrition, Psychology or Sociology or Anthropology, Community Nutrition, Medical Nutrition Therapy, Nutritional Assessment, Foodservice Management, and Economics.
If you intended field of study was not your major for your Undergraduate degree
Definition- please calculate a foundational science-focused GPA by calculating a GPA for the following prerequisite courses: General Chemistry, General Chemistry lab (unless included with lecture), Organic Chemistry, Organic Chemistry lab (unless included with lecture), second course in General or Organic Chemistry, second chemistry lab (unless included with lecture), Biochemistry, Physiology, Physiology lab (unless included with lecture), Biology, Biology lab (unless included with lecture), Microbiology, Statistics, Nutrient Function and Metabolism or equivalent, Metabolic Basis of Human Health and Diseases or equivalent
Consider using a GPA calculator such as this one.
---
For further questions, contact dietetics@berkeley.edu.