The effects of vitamins, hormones and aging on metabolism. The metabolic alterations that underlie the development and growth of cancer cells. Dissecting the complex metabolic pathways in diseased tissues. These are some of the diverse topics driving the research in Berkeley's metabolic biology labs in the Department of Nutritional Sciences and Toxicology (NST).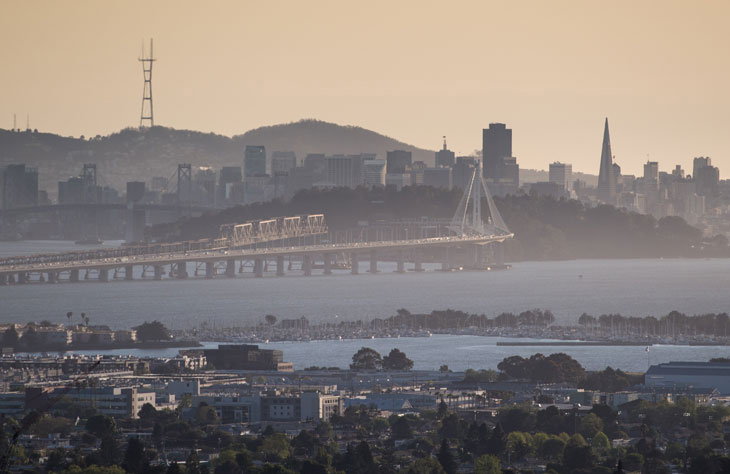 Many of these faculty members' work, including that of professor Wally Wang, focuses on studying metabolic diseases such as type 2 diabetes. More than 100 million Americans are now diabetic or pre-diabetic, according to the Mayo Clinic. The need for continued research in this critical area was a catalyst for a new collaboration between NST's metabolic biology graduate program and the Diabetes Center at the University of California, San Francisco (UCSF).
According to Wang, chair of the metabolic biology graduate affairs committee, the new partnership offers students increased research and learning opportunities. "This gives our graduate students a great opportunity to access the exceptional faculty and labs at UCSF, which houses core laboratories focusing on metabolic diseases," he said.
Currently, metabolic biology graduate students complete a series of three eight-week lab rotations before discussing with NST faculty which lab they hope to join for the remainder of their doctoral research. The new collaboration will enable graduate students to participate in a lab rotation in one of five UCSF labs, working with these faculty members: the Diabetes Center's director, Matthias Hebrok, and the director of the Nutrition Obesity Research Center, Christian Vaisse, as well as Shingo Kajimura, Allison Xu, and Suneil Koliwad.
Wang has collaborated on research projects with UCSF faculty and is looking forward to extending the partnership to graduate student research. "Our metabolic biology labs here at Berkeley focus on fundamental research," Wang noted. "As a medical center, UCSF labs often have access to patients and therefore are able to practice procedural medicine. This partnership has the potential to extend our research toward a more translational approach. This is a great opportunity for both sides." The details of the partnership are still taking shape, but Wang notes that graduate students may begin working with UCSF faculty as soon as this fall.
Hebrok is excited to welcome MB graduate students to the Center's lab. "This collaboration will allow members of the Diabetes Center to more closely interact with the outstanding students at Berkeley who are interested in metabolism, obesity, and type 2 diabetes," he said. "My colleagues and I are looking forward to introducing students to work being performed at our Center focusing on metabolic diseases."
Andreas Stahl, chair of NST added, "The expertise in diabetes research at Berkeley and UCSF is highly complementary, so working together across the Bay comes naturally. I expect many exciting projects and discoveries to emerge as the two units grow closer in research and education."
Secondo il Bundesverband der Pharmazeutischen Industrie (BPI), i farmaci in libera vendita possono essere utilizzati dai pazienti stessi per semplici problemi di salute clicca su questo link. Tra questi vi sono farmaci antifreddo, sedativi, cardiovascolari, digestivi e metabolici utilizzati in dermatologia.